What should you do and not do on an escalator? What do you need to consider if you have a child with you? Liftinstituut is happy to help you on your way with some escalator dos and don'ts. It's good to reflect.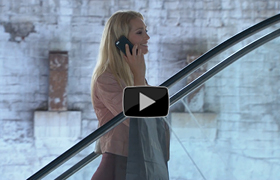 1. CHECK LACES AND COAT BEFORE YOU STEP ON
Tie your laces before you step on and keep long clothing away from the steps and handrail.
2. HOLD THE HANDRAIL
Grip the handrail before you step on and hold it firmly until you step off. This will make your footing more secure.
3. ALWAYS FACE FORWARD
Face forward at all times and do not look at your smartphone. This means you can always react. 
4. DO NOT STAND CLOSE TO THE SIDE
Avoid getting trapped. Stay away from the side of the step or the side brushes.
5. KEEP WALKING AFTER YOU STEP OFF
This prevents congestion and dangerous situations.
6. GOT A DOG WITH YOU? CARRY IT
You can carry a small dog. Got a big dog? Take the elevator.
7. NO WHEELCHAIRS, SCOOTERS, BUGGIES OR BIKES
Do you have a wheelchair, scooter, bugger or bike? Don't put anyone in danger. Take the elevator.
8. CARRYING HEAVY OBJECTS? TAKE THE ELEVATOR
A suitcase, box or other heavy object could upset your balance. Take the elevator instead.
9. DO NOT RUN AND PLAY ON THE ESCALATOR
9 out of 10 escalator incidents involve falling. More tips opposite for parents & children.
10. ACCIDENT OR FAULT? PRESS THE STOP BUTTON
There is a STOP BUTTON at the bottom or top of the escalator. Call 112 if necessary.